It seems that hardly a week goes by without a new or revived automaker debuting an ultra-exclusive car that is created purely for track work. This week it's the turn of the De Tomaso P900.
Follow Double Apex on Instagram and Facebook where we share more car content.
---
Buy now and take advantage of free delivery in South Africa on orders over R349.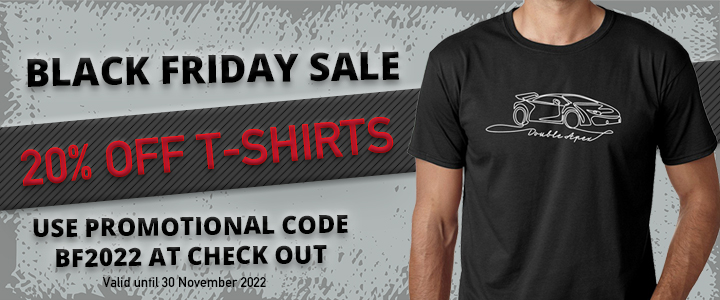 ---
A Revival
Keen readers may recall that De Tomaso announced its revival of the brand in 2019. The P72 is its first new-age product. The P900 joins its road-going sibling as an all-new offering for the well-heeled. Each of the 18 examples will cost the eye-watering price of R51m. 
Click here to read more about the P72.
Race-Ready
The P900 is based on a new carbonfibre monocoque. Part of the aero package includes an F1-style drag-reduction system (DRS). This allows the car to have high levels of downforce in the corners and a high top speed on the straights.
Click here to check our more track-only cars.
V12 Power
The naturally aspirated V12 mounted behind the cabin is an all-new 6,2-litre unit that is capable of revving to 12 300 r/min. For those keeping score, that's a 200 more than the Cosworth unit in the back of the Gordon Murray-designed GMA T.50.
The 663 kW (900 hp) engine is mated to an Xtrac sequential gearbox makes for a powertrain package that weighs just 220 kg. De Tomaso is claiming it to be the lightest, shortest V12 to yet reach production. Incidentally, the P900 weighs just 900 kg.
The V12 is still in development although the car will be ready within the next six months. If any of the 18 buyers can't wait, De Tomaso will drop in a Judd V10. Click here to read about a Toyota Supra that is powered by a similar V10 motor.